Product Description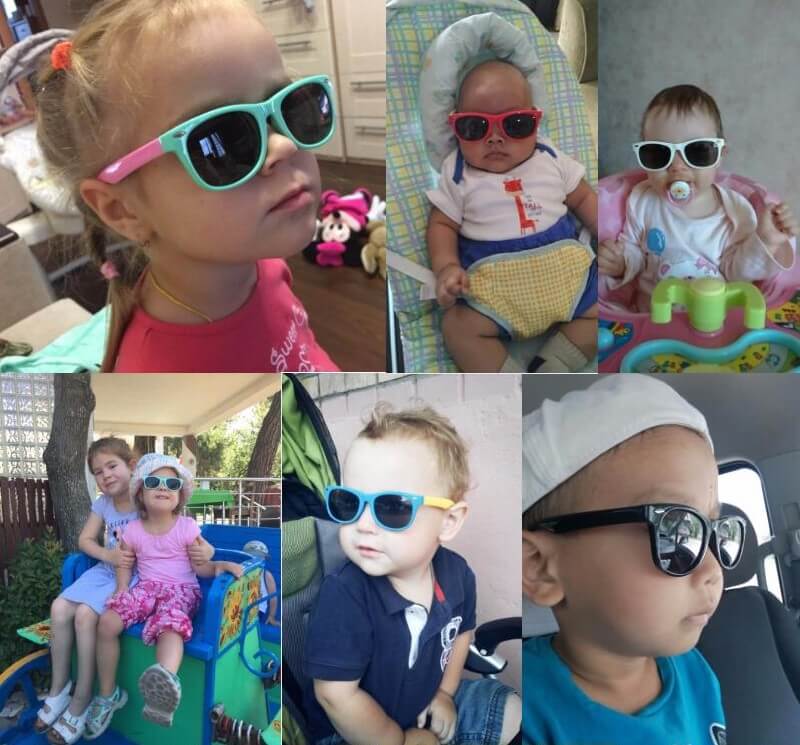 $28.50 - NOW $21.35
25% OFF SALE >>
Baby & Kids Bendable Polarized Sunglasses
Now your kids won't be complaining about all the glare from the sunshine, with the UV400+ Lenses. These stylish kids sunnies are perfect for the beach, pool, camping, boating, fishing, and the park!
These bendy sunnies really are loved by kids worldwide! They are made with Premium High quality material and are the perfect sunglasses for little ones out in the sun. Check out the pictures to see how bendable they really are!
Suitable for Kids up to 6 Years Of Age (perfect for Infants & Toddlers)
Bendable Frames
High Quality Polarized Lens UV400+ rating
Durable and Kids Proof
Huge Color Choice
***FREE Worldwide Shipping***
Click Add to Cart now to make your Purchase.
Safe Checkout Guaranteed
Package includes:
1 x pair of trendy kids sunglasses
1 x sunglasses bag
1 x lens cloth
Checkout our range in kids sunglasses:
Please allow 2-3 weeks for Australian delivery!
Please allow 2-3 weeks for USA delivery!
Please allow 2-5 weeks for International delivery!
Flexible and Durable

UV400+ and Polarize Lense Testing